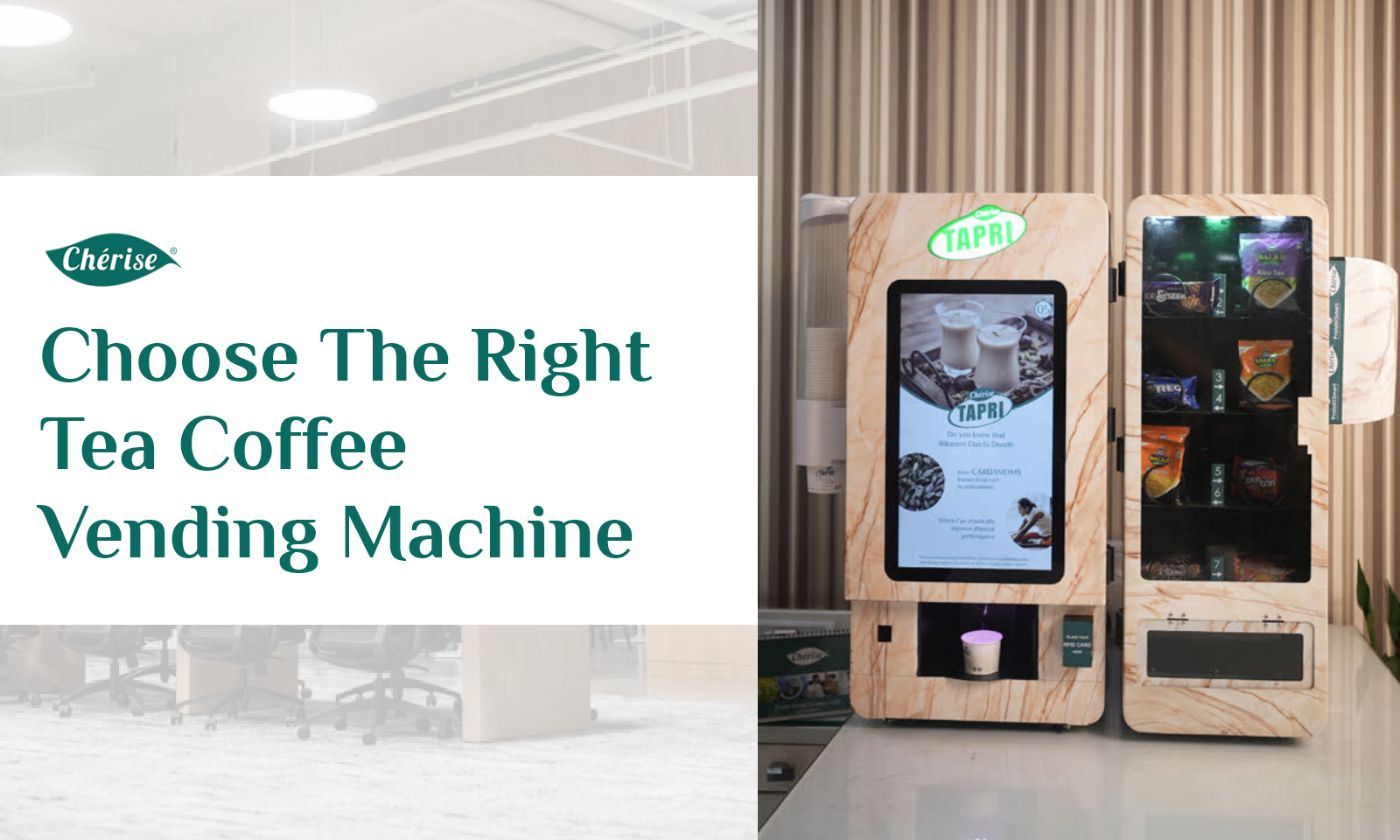 how to choose the right tea coffee vending machine business?
---
How to Choose the Right Tea Coffee Vending Machine Business?
There is definitely more than one tea coffee vending machine business for you to choose from if you're looking for one. If you just type in a search for "vending machine near me" on Google, you will be provided with a list of multiple providers. However, is it really that easy to choose the right tea coffee vending machine for you? Is the best choice always the first provider listed when you Google "vending machine near me"?
With more than half a century of experience in the Indian and international tea market, Cherise Global has also ventured into the tea coffee vending machine business. With this extensive experience, we have curated a guideline of points you need to consider before choosing the right supplier to work with. While our Cherise Tapri smart vending ecosystem remains the undisputed vending champion in the Indian market, how do you know, as a client, that we are the perfect fit for you? It is always better to do a bit of research before settling on the tea coffee vending machine business of your choice.
It is only with thorough research that you can make the correct decision. You need to ensure that all your needs will be properly met. In fact, this is more important than any other factor. Irrespective of all online lists and claims of being the best vending machine provider, the right partner for you is the one that understands your requirements. So, here is a list of questions you need to ask to see if we are the right tea coffee vending machine supplier for you.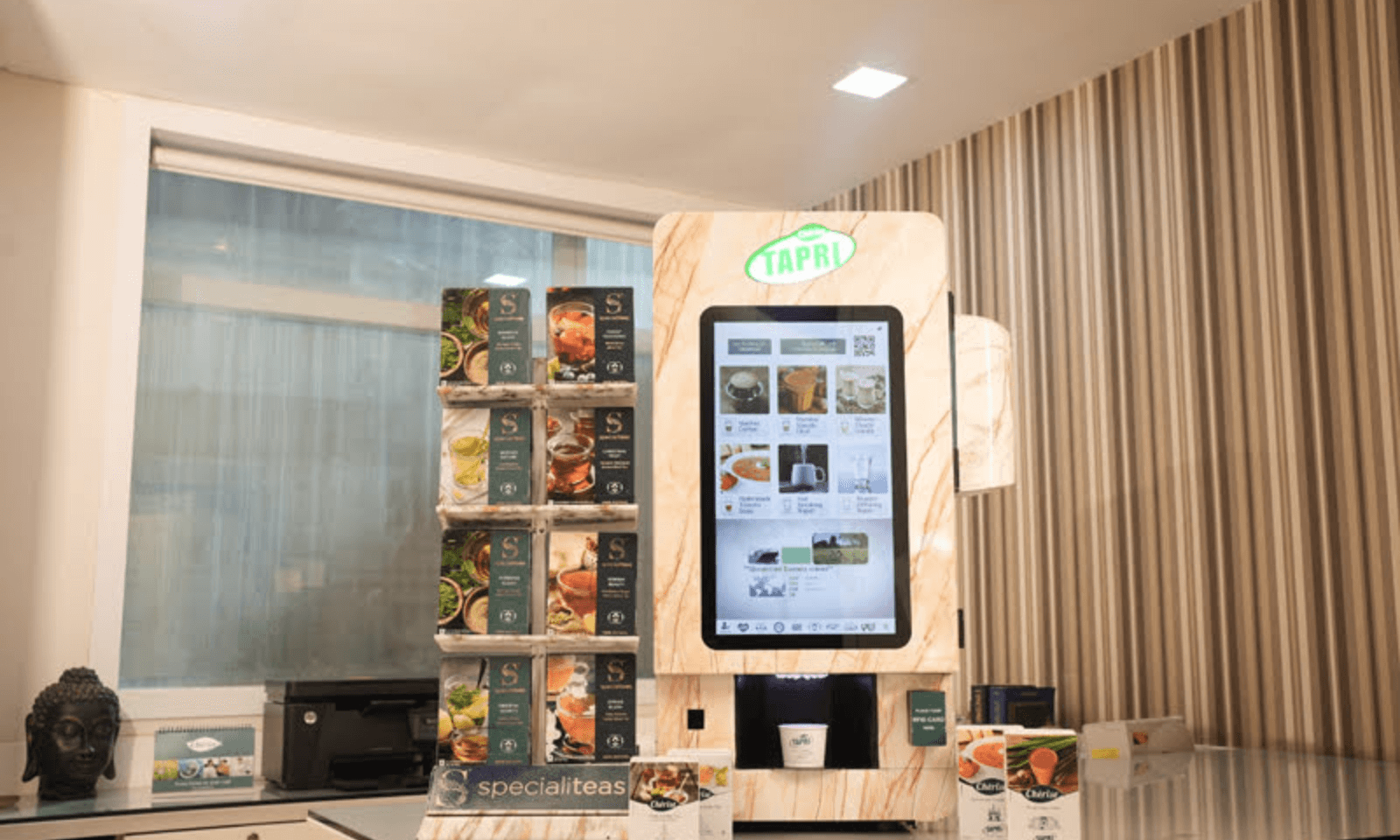 Vending Machines Near Me: What to Ask?
Whether you are planning to get your first tea coffee vending machine or replace the one you already have, there are a few critical factors you need to evaluate. No, the list of suppliers that pop up in a Google search for "vending machine near me" is not the ultimate answer. You need to conduct an in-depth research of the market, even browsers might skip a few great potential tea coffee vending machine business candidates.
Here are 5 questions that can help you settle on the right vending machine business while on your search-
How long have you been in the field?
This is definitely the first question you should ask any supplier. Just like most other industries, experience is a key asset for a vending machine business too. The longer they have been in the field, the more thorough will their skills and knowledge be. This can help in solving any issues that might arise in the future with your vending machine. Always dig deeper when talking to a potential supplier.
How many vending machines are currently in your service?
That "vending machine near me" list almost never shows you the amount of vending machines serviced by the provider in question. A vending machine business that services a huge number of machines might not always be the right one for you. But this number is truly a great indicator of how effective or trustworthy their services are. The quality and quantity of service technicians a business has also determines the pace and excellence of the services they provide.
Which areas do you provide your services in?
Similar to the previous question, no "vending machine near me" list will be able to provide you an answer for this. Knowing how big the service area of a provider is important in choosing the right vending machine services. Most clients have vending machines across various locations and a good provider must be able to service all of them. Moreover, the service area of a company can actually help you recognize their operation style and decide how effective that would be for you.
Do you service your own machines?
How a service call will be handled is very important when settling on a vending machine supplier. Some companies outsource or use bottler technicians to fix the necessary machines. Of course, having a technician experienced with the specific technology in question is important. Understanding whether a company outsources all technical services that come their way or has in-house technicians for any trouble offers insight to how important they consider the best maintenance for their operations.
How good are your customer relationships?
The experiences and stories of previous customers with the provider can help you evaluate how good your experience with them would be. You can talk to the tea coffee vending machine business about their existing clients and corroborate their experience directly with the said clients if possible. A simple search for "vending machine near me" can actually help you get to the reviews that clients have left for these vending machine providers.
These questions are the answer to all your doubts. They are simply a guide that can help you settle on the best vending services for your business. Now you know that there are other ways to go about finding a vending machine service than simply consulting a Google list for "vending machine near me". It is upto you to use the best judgment and critically analyze the company after talking to them and if possible, their clients.
---
---
Recent Posts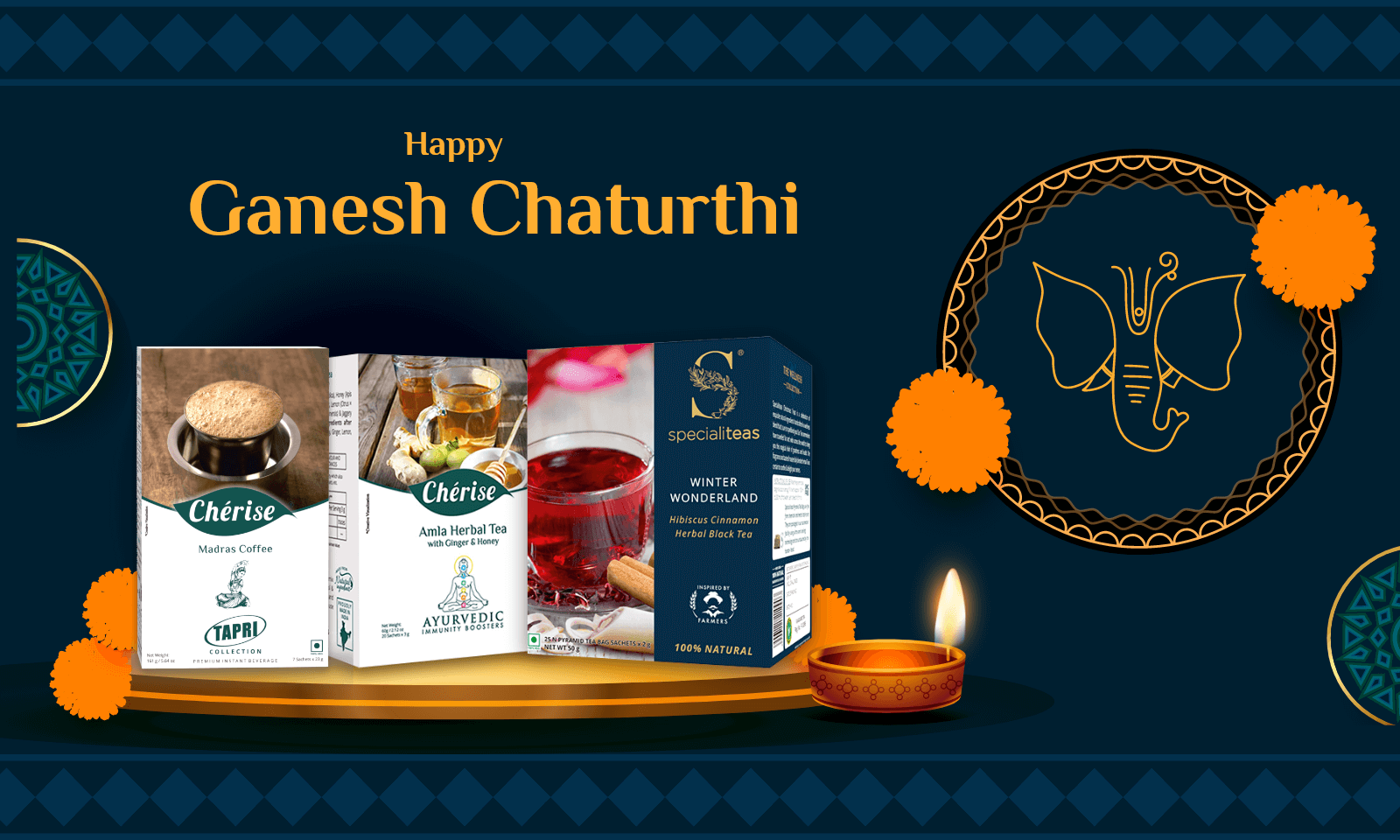 Perfect Teas for a Happy Ganesh Chaturthi | Cherise Global
Tea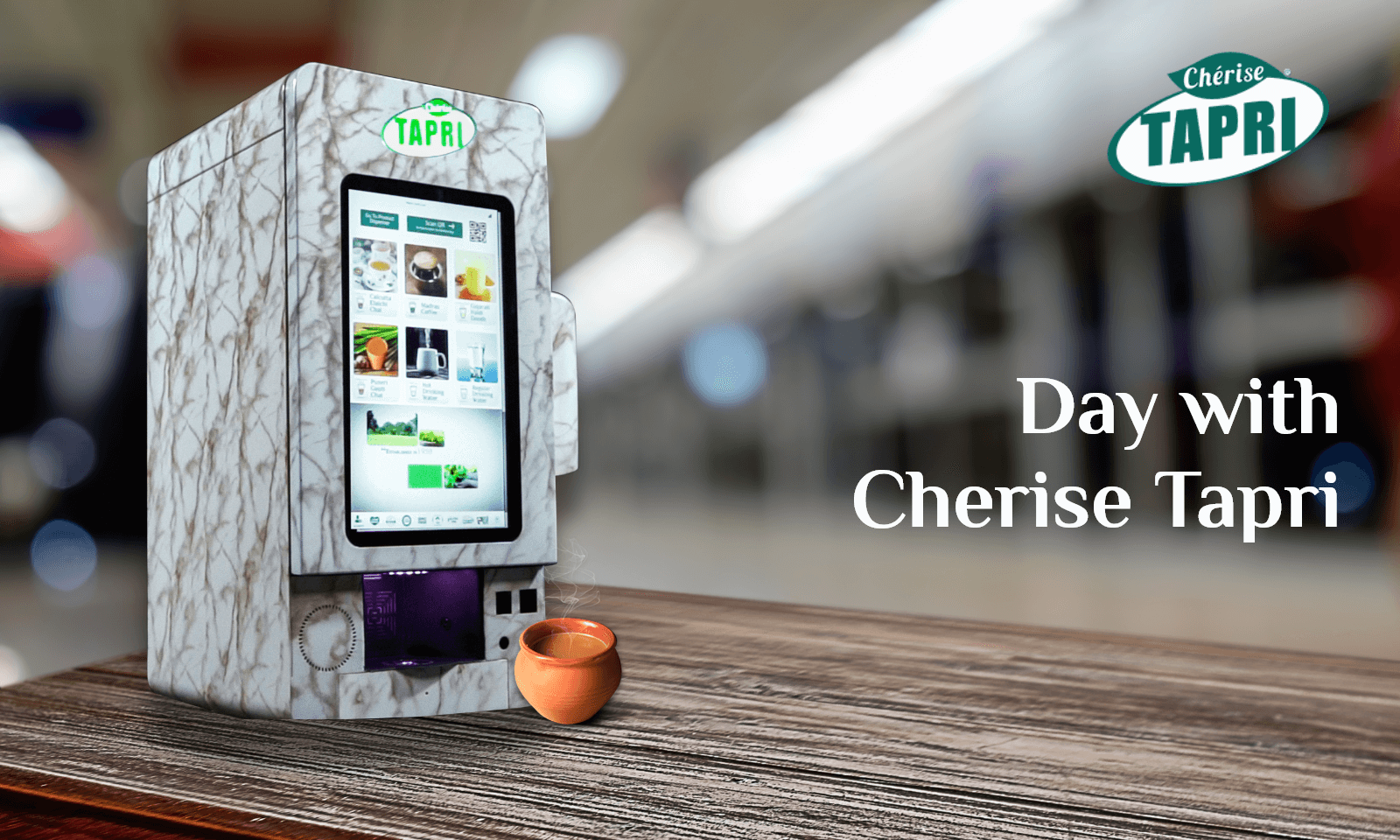 Spend A Day With Cherise Tapri
Tea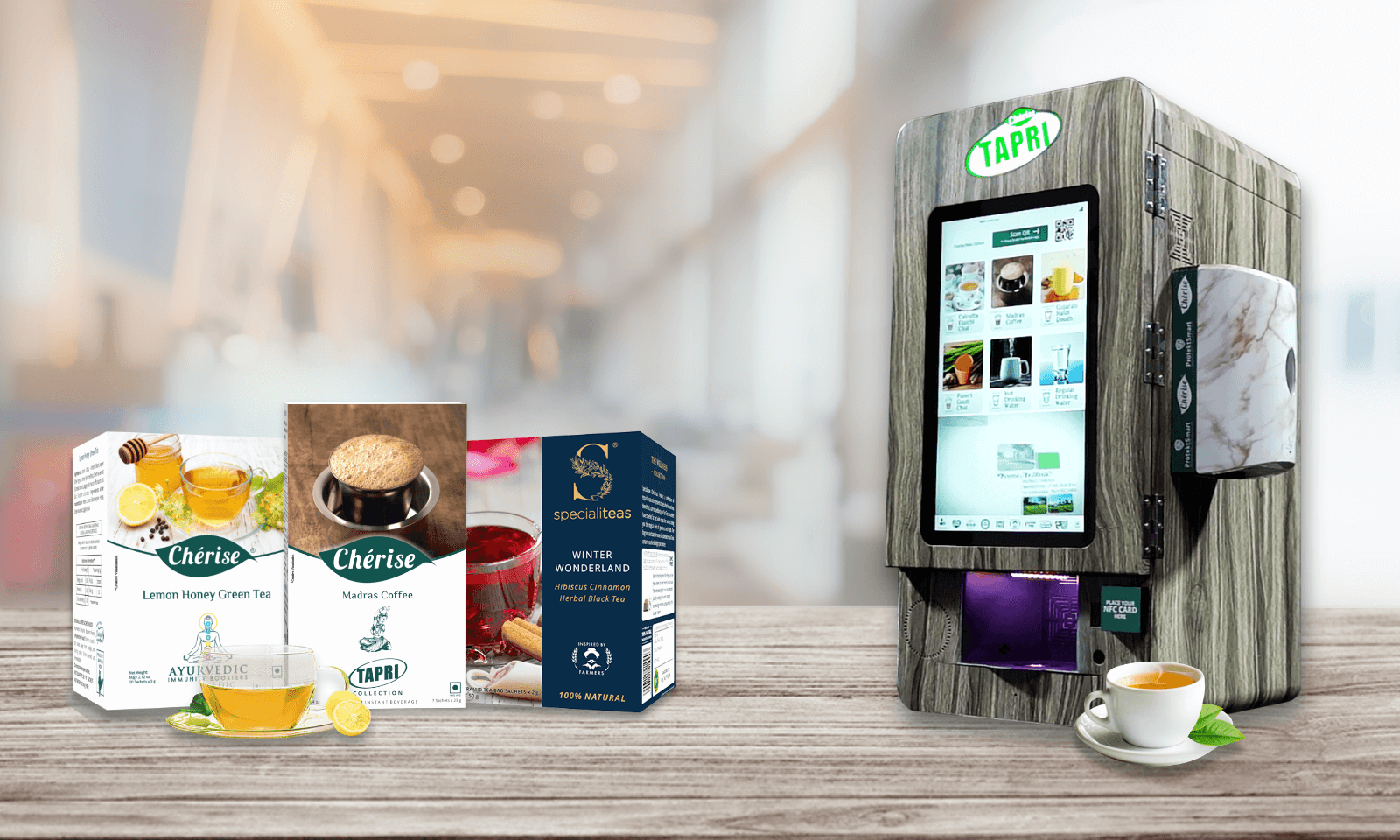 The Gourmet Beverages of Cherise Tapri
Tea